All you need to know about pre primary schools in Thane- DG International School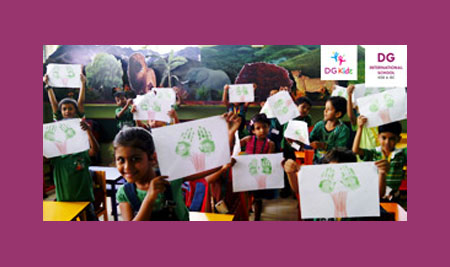 The Pre-Primery School program at DG International School comprises of Nursery, Lower and Upper kindergarten (LKG and UKG).  Early childhood education aims at foundation of future learning. This is the period of learning to learn. DG School pre-primary curriculum is delivered through smart learning methodology. Our structure and curriculum is based on the following assumption:
Every child is unique
Every child has infinite potential
Every child is born with an innate desire to learn
Every child learns best through observation
Every child learns and constructs her own knowledge in multiple ways
Our curriculum focuses on the development in the areas of cognitive, linguistic, creative, social and physical development. This learning structure leads a child's to inquire and seek answers on their own.